About Sahil Enterprises
Dealing worldwide has made us interact with so many customers. At our company, encouragement is given to the thought process of more customers, acting as a larger motivation to execute excellent work. Hence, keeping this in view, our team works to render quality across the world in the form of Semi (Manual) with Liquid Filler Machine, FFS with Liquid Filler and Paste Packing Machine, Collar Type Servo Auger Filler Packing Machine, etc. Our range perfectly goes with latest requirements of clients and this serves as one of the most essential reasons of our current success in the competition. Our manufacturer based company supports large order requirements as it owns modernly developed infrastructural facility. We have an advanced production department installed with latest technologically updated machines that assist our production team to do designing, developing and manufacturing of range while prioritizing excellence in work.
Our Excellent Status
Strong decisions, benefiting actions, studying competition and more help us well perform in our line of work. Our excellent status in the competition is an outcome of huge efforts in accurately manufacturing range considering increasing needs of customers. We strengthen our business status by timely fulfilling requirements of global clients for supreme in quality FFS with Liquid Filler and Paste Packing Machine, Semi (Manual) with Liquid Filler Machine, etc.
How Are We Growing?
Actively Listening to Clients: Customer feedback helps us to listen to honest views of clients regarding our range. Our team listens to clients when they place orders to not miss any important detail.
Quality Based Business Operations: Whether its planning production, assuring quality or managing finances, we ensure to do each work with immense perfection. Our quality work contributes in smooth business running.
Excellent Strategy: Right strategy and planning for enhancing growth and success helps in going ahead in the competition. We always take into consideration views of our potential client base so as to emerge as a far-famed company.
Maintaining Customers Respect: Any sort of discrimination or disrespect based incidence is big damage to the reputation of a company. We take extreme delight in being a company that never promotes such incidences and always works in the direction of treating all customers with respect.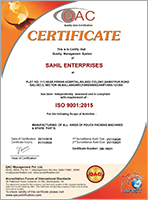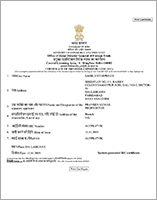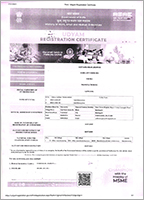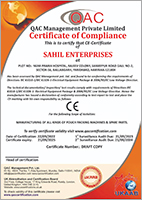 Read More